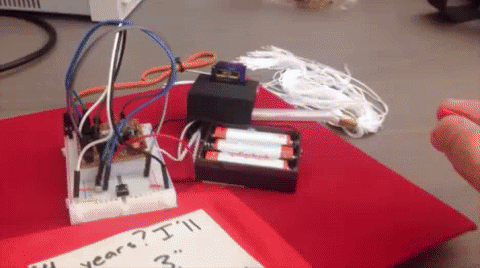 My wireless self-turning graduation cap, made for my graduation from North Carolina State University in 2015.
My PhD research project is Blossom, a social robot that's flexible inside and out.
We envision Blossom as a platform for exploring customizable, personal robots.
Appeared at Sónar 2017, Future of Story Telling 2017, HRI 2018, and featured in
AXIS
 and
IEEE Spectrum
.